Your Healing
We present these teachings on healing according to God's word to encourage the body of Christ to take hold of this precious promise of the New Covenant purchased for us in the blood of our Savior, Jesus Christ.  There have been many centuries of proclaiming the Gospel without the revelation that our salvation includes healing.  Therefore, when healing is taught as God's will for us now, though we know this to be true, we stumble because it appears too big a mountain to defeat with our faith.  The problem is not the word of God, for it is always true and it fully proclaims that healing belongs to the children of God.  The problem is that our history of unbelief is so huge we need to become aggressive in our pursuit of God's will for healing or it will remain out of reach.  The world hungers and cries out for a Gospel with power to defeat the disease and unnatural death that pervades our culture.  Jesus gave us such a Gospel.  He is our victory.  He is the Gospel.  It's all contained in Him.
2 Corinthians 1:20 For all the promises of God in Him are Yes, and in Him Amen, to the glory of God through us.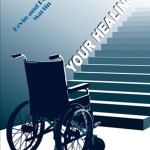 Download
 The Father's Heart
God wants you to know Him as Father.  He knows you and He loves you.  To help you know Him as Father, He will challenge your conception of Him.  We all have an image of God in our imaginations.  God cannot conform to our vain imaginations.  When you seek God with all your heart, He will reveal Himself to you.  Be prepared to be surprised by what you see and hear.  Some of us have very wrong thoughts about God.  Some have judged God as unloving and uncaring because of their experiences in this world.  We do not understand the necessity of human free will in trusting God's love and His word.  We do not understand the consequences of following our own selfish hearts instead of knowing His heart.  We do not understand human responsibility for sin.  Most people see the results of human choices and blame God.  Or we become afraid of a God who loves us.  Our hearts close to God and then close to people in fear and judgment.  Unfortunately a closed heart cannot receive the love of God even though He is offering it with open arms.  The first two teachings in this set are designed to help you see how you have closed your heart to God and how to open your heart to His love.
God wants you to know Him as He is.  So He calls you to Himself.  As Jesus was not what the religious minded people thought He would be, so the Father is not what we suppose He is.  He is much better, much nicer, much kinder, much more loving, much more fun and yet much more powerful.  He wants us to come to Him through our redeemer, Jesus Christ, and then discover His great love for us.  In God's love there is security, provision and joy.  Until you know God as Father, you will not fully understand yourself.  He is waiting to welcome you to a secret place in His heart just for you, where you will always feel loved and secure.  Come to the Father and be prepared to be pleasantly surprised!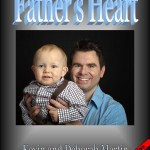 Download
Fear No Evil
Fear is bondage. All of us have felt fear. We have heard the noise of fear and most of us succumb to it without realizing that we have yielded to an enemy of faith. Fear robs us of faith and peace and prevents us from doing the things that we are called to do. God does not give us a spirit of fear, but of power, love and a sound mind (2 Timothy 1:7). The word of God is full of admonitions to "Fear not," "Do not be afraid," "Be anxious for nothing, but in everything by prayer and supplication, with thanksgiving, let your requests be made known to God; and the peace which surpasses all understanding will guard your hearts and minds through Christ Jesus" Philippians 4:6,7. Fear is at the heart of all that torments us.  But the love of God is perfect and perfect love casts out fear (1 John 4:18). Learn to walk in faith, trusting God, not worshiping the things you fear.
Download
God is Good
Despite men's choices, God is good! It is easy to believe that God is good, if all goes well. What happens when people make decisions that cause innocent children to suffer? Do we still think that God is good? Scripture says that God is good and His mercy endures forever. Since our choices harm each other, we need God's mercy and grace. Even the best of men and women say and do things that offend others. The love of God is eternal, patient and kind. Therefore, He does not destroy us when we hurt each other. None of us would last long, if God did not wait for us to repent and turn away from evil. About the time I wish that God would not be so patient and longsuffering with others is when I suddenly remember my sins.  That's when I cry to God to please continue to forgive the unforgivable. God is good and His mercy endures forever. Thank God for that. Let's pray now that His will is done on earth as it is in Heaven.
It's important that we understand God's goodness. Our hope is that these lessons will help you trust God's goodness in times of desperation, so you can experience the blessings of faith, when it is most important to you.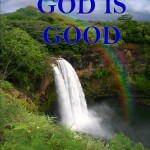 Download
People often ask us how we hear God.  Answering that question is not as simple as some would make it.  It is simple to know what He is communicating to you once you discover how you receive from God.  However, here is where it becomes more complicated.  Each of us is designed by God to receive most easily from Him in a particular way.  How you receive from God is easily discovered once you recognize how you receive communication from those around you.  Yet, even if we know the answer to this question, we still may find that we are not receiving communication from God.  The problem is not that God is not communicating; there are hindrances to receiving from God which may be affecting us.  Removing those hindrances can clear the channel so we can begin to know what God is saying to us.  The responsibility to discover the hindrances and remove them is ours.  But we cannot do it without His help.
 How God Communicates
Our prayer is that this teaching set will help you clear the channels and to know how your receiver works so you can receive God's communication to you.  We invite you to a take a journey of intimacy with the God Who loves you and is waiting to talk to you.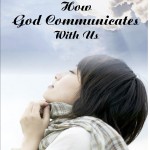 Download
The Law of Life
Romans 8:2 For the law of the Spirit of life in Christ
Jesus has made me free from the law of sin and death.  How does one law set you free from another law?  You might think of diplomatic immunity.  That works in many cases, but not all.  In other cases it might be that a higher law sets you free from a lower law.  Federal laws can overrule lower laws.  Gratefully, God eclipses human legal wrangling.   God's ways are higher than our ways.  Indeed, there is a specific way that the law of the Spirit of life in Christ Jesus sets us free from the law of sin and death which is as high above as the heavens are above the earth.  We will explore that in this series.  But there is more.  In Christ there is always more.  Explore with us the wonderful ramifications of being free from sin and death and the splendid liberty of life in Christ Jesus.  Become truly able to honor God and honor all men.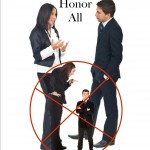 Download
The Word of God
The Word of God says of itself that it is settled forever.  Once God speaks His Word, He does not change it.  His word is reliable.  The Word says that God is faithful (Hebrews 10:23).  That faithfulness is established first in His Word.  In fact, God so values the integrity of His Word that He magnifies it above His very name.  He has established a principle in Himself, that His Word is trustworthy and therefore His name is honorable.  What He speaks is what He means.  Therefore, we can trust His word.  What a standard He has set for us.  If we would honor our own word and give people who hear us this same confidence in our word, then we would have a name people would honor.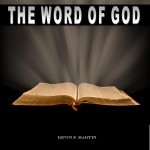 Download
  Walk After The Spirit
Galatians 5:16 I say then: Walk in the Spirit, and you shall not fulfill the lust of the flesh.
Walking after the Spirit of God is highly recommended for every person on the planet.  We were made for this.  The Holy Spirit leads us into all truth.  John 16:13.  This means He will lead anyone who will follow to Jesus, who is the Truth.  John 14:6.  The ministry of the Spirit brings life.  2 Corinthians 3:6.  As we put aside all our religious education and ideas and ask the Holy Spirit to lead us into the life of God, He will lead us to Jesus.  John 14:6.  As you are led by the Spirit you will know that you are a son of God and now heirs of God simply because you believed and received Jesus as the Son of God.  Romans 8:14, John 1:12.  The Holy Spirit comforts all our losses.  You can bring all your disappointments and personal heartaches to God, and the Spirit will comfort your losses and console your heart.  You will notice a very real release of pain as His peace comes in.  John 14:16  You will not fulfill the lust of the flesh while walking after the Spirit.  Galatians 5:16.  How?  He is also the power behind the grace of God.  The grace of God came by Jesus Christ, but the Holy Spirit is the one who empowers us by grace to say, "No!" to sin and to say, "Yes!" to righteousness.
Titus 2:11 For the grace of God that brings salvation has appeared to all men. 12 It teaches us to say "No" to ungodliness and worldly passions, and to live self-controlled, upright and godly lives in this present age,
 When you follow after the Holy Spirit He leads you into everything you need, even the deep things of God that settle your heart in any storm.  1 Corinthians 2:9, 10
What more could you ask for?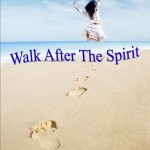 Download
The Blood Covenant of Jesus Christ
Ephesians 2:11-13 (NKJV)
11 . . . remember that you, once Gentiles in the flesh . . . 12 . . . without Christ, being aliens from . . .  Israel and strangers from the covenants of promise, . . . 13 But now in Christ Jesus you who once were far off have been brought near by the blood of Christ.
The blessings of the promises and covenants of God, which He first spoke only to the nation of Israel, are available today to believers in every part of the world because of the blood of Christ.  What most believers do not understand is that the promises of the new covenant in the blood of Christ make tremendous resources available to us throughout our life times.  Benefits that many think will only be available to us in Heaven one day are actually laid up in store for us to enjoy today.
In this teaching series we will open up your understanding of covenant.  We will discuss how covenant partners benefit and how they enter into covenant.  You will see how Christ has paid the full price for you to enter this covenant with Him.  You will also see the greatest benefit available to you right now, because Jesus shed His blood.  He has opened the way for you to enter into the Holy Place and come to rest in the arms of our Heavenly Father.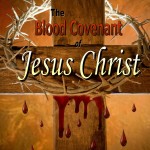 Download