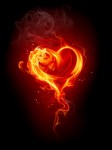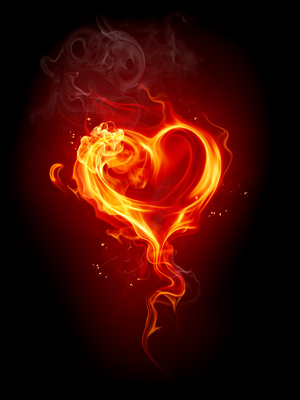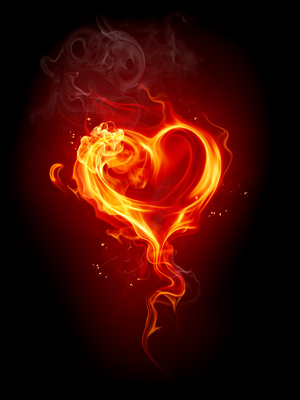 See end of article for COMMENTS received
OVERCOMING THROUGH LOVE
 Revelation 3:21 "To him who overcomes I will grant to sit with Me on My throne, as I also overcame and sat down with My Father on His throne."
 To overcome means you have gotten the victory.  You have overcome obstacles.  The obstacle that Jesus was telling the Apostle John about was the world.  John has revealed to us the key to the victory that overcomes.
1 John 5:4 For whatever is born of God overcomes the world. And this is the victory that has overcome the world—our faith.
 Our faith is the victory that overcomes the world.  Ok.  Many people have faith, yet few seem to be overcoming the world.  So how does faith produce the victory that overcomes the world?  Paul tells us.
Galatians 5:6 For in Christ Jesus neither circumcision nor uncircumcision avails anything, but faith working through love.
 In the Old Covenant circumcision identified men who were supposedly walking in the faith that God commended Abraham for.  But circumcision had no ability to produce the kind of faith that overcomes the world.  Paul said it was useless.  According to Paul the faith that sets us free from the pull of the world works through love.
Fear is really the greatest enemy to overcoming faith.
Romans 8:15 For you did not receive the spirit of bondage again to fear, but you received the Spirit of adoption by whom we cry out, "Abba, Father."
 The enemy of our souls knows this and uses fear to conquer and control us.  To defeat this enemy God sent perfect love to fill our hearts and cast out fear.
1 John 4:18 There is no fear in love; but perfect love casts out fear, . . .
 Hebrews 2:15 and release those who through fear of death were all their lifetime subject to bondage.
 Perfect love from the Father has another name, Jesus Christ.  God grants us victory in Christ, by faith in Christ's victory on Calvary.  We get hold of that faith as we hear the word of God proclaim that finished work (Romans 10:17).
1 Corinthians 15:57 But thanks be to God, who gives us the victory through our Lord Jesus Christ.
 1 John 5:5 Who is he who overcomes the world, but he who believes that Jesus is the Son of God?
Romans 10:9-10
9 that if you confess with your mouth the Lord Jesus and believe in your heart that God has raised Him from the dead, you will be saved. 10 For with the heart one believes unto righteousness, and with the mouth confession is made unto salvation.
 The faith to walk in that victory gets perfectly planted in our hearts as we experience the divine truth of the love of God for us.  To experience God is to know God.  As we really know God our hearts become convinced of His ever abiding love and fear loses its grip on us.
Ephesians 3:16-19
16 that He would grant you, according to the riches of His glory, to be strengthened with might through His Spirit in the inner man, 17 that Christ may dwell in your hearts through faith; that you, being rooted and grounded in love, 18 may be able to comprehend with all the saints what is the width and length and depth and height— 19 to know the love of Christ which passes knowledge; that you may be filled with all the fullness of God.
 his knowing is experience based.  Knowing by experience how great is God's love for you will make you courageous like a lion in the face of fear until fear becomes terrified of you and must flee as it sees Christ in you, the Lion of the Tribe of Judah!! – a terror to all His enemies – the lover of your soul.
 Overcoming the Accuser
 Revelation 12:10, 11
10 Then I heard a loud voice saying in heaven, "Now salvation, and strength, and the kingdom of our God, and the power of His Christ have come, for the accuser of our brethren, who accused them before our God day and night, has been cast down. 11 "And they overcame him by the blood of the Lamb and by the word of their testimony, and they did not love their lives to the death.
 Overcome by the blood of the Lamb. . .
There is no victory without the blood of the Lamb.  If Jesus had not died in our place to atone for our sins, we are all cast out and Satan does not need to accuse us.  Our sins will accuse us without him saying a word.  The blood of Abel spoke to God from the ground.
But thanks be to Jesus because He gave His life; when Satan accuses us we do not try to defend ourselves.  We look to Jesus and proclaim His righteousness, for His blood cleanses us of all unrighteousness (1 John 1:9) and we are accepted in the Beloved (Ephesians 1:6).
Satan accuses us more to put fear in us than to affect God.  If he can convince us we are condemned, he can influence us to give up seeking God.  So in 1 John 3:19-21 John instructs us, if our hearts condemn us, look to God, because He is greater than our hearts.  Don't let Satan have his way.  Turn to Jesus and be set free by His love.
. . . the word of our testimony. . .
 Revelation 19:10 " . . . the testimony of Jesus is the spirit of prophecy."
 The blood of the Lamb provides such a complete victory over sin, death and the grave that it gives us a testimony of salvation of every aspect of our lives.  When we testify of Christ's righteousness covering us it testifies to us, our enemy and the world that we are saved to Heaven, saved from the power and dominion of sin, healed in our bodies, transformed in our souls and made whole in every way.  Our ears never need to hear the accusation, for our attention and all our affections are focused on Jesus, the Captain of our Salvation.  And if there is anything lacking in us, our testimony prophecies that all our lack is filled up in the victory of Christ.  He is our victory!
. . . loving not our lives to the death.
In each of the Gospels Jesus warns us not to seek to save our lives (souls) or we will lose them.  Instead, we are to lose them for His name's sake, and in that mind-set we will find them, in Christ (Matthew 10:24).
Paul desired to be counted worthy to suffer for Christ.  He told the Philippians that he gladly suffered the loss of all things that he may win Christ, and further:
Philippians 3:9-10
9 . . . be found in Him, not having my own righteousness, which is from the law, but that which is through faith in Christ, the righteousness which is from God by faith; 10 that I may know Him and the power of His resurrection, and the fellowship of His sufferings, being conformed to His death,
 To identify with Christ and proclaim His Gospel brings the enemy's wrath and threats against our lives.  Yet our lives are hidden in Christ.  When we know this and His great love for us we can have the same mind Christ had when He gave His life for us.  We become unafraid of dying for Jesus.  When that becomes the condition of our hearts, the enemy has no place in us to tempt us to sin or to fear death.  We can even forgive the human instruments of our death, releasing the love of God for souls the way Stephen did while Saul looked on and witnessed the power of Stephen's testimony (Acts 7:58-8:1).
The main ingredient that settles all this for us is the love of God.
The love of God sent Jesus to pay the price to save us and place His righteousness on every one who believes.  The love of God shed abroad in our hearts by the Holy Ghost moves us to testify of God's goodness to all who will hear.
The love of God can get infused in our hearts deep enough to make us secure in the love of our Father in Heaven that we fear no evil nor any form of suffering at the hands of our accuser, to the point of death.  Let it be that our enemies are so moved by our knowledge of God's love for them that they cannot but repent and count themselves among us.
 Divine Encounters
 A key to experiencing God's love is divine encounters with God.
Revelation 3:20 "Behold, I stand at the door and knock. If anyone hears My voice and opens the door, I will come in to him and dine with him, and he with Me.
 The Holy Spirit reaches out, wooing you to Christ.  As He does we may experience some moments of ecstasy, aware that He is near.  But deeper levels occur because we open the door.  Jesus stands always at the door to your heart.  Will you let Him in?
When Jesus comes in He says He will sit down and eat a meal with us.  This describes a relationship that is eye-to-eye, heart-to-heart.  You can look Him in the eye and see the same love Peter saw when Jesus re-commissioned him to "feed My lambs" (John 21)
Revelation 3:21 "To him who overcomes I will grant to sit with Me on My throne, as I also overcame and sat down with My Father on His throne.
 Overcoming does not occur by human effort.  If it could, the Laodiceans could have received a better report.  It occurs because we know Jesus intimately.  No casual relationship with God will do.  When the accuser speaks, you must know the heart of your God and Savior.  There is no condemnation to those who are in Christ (Romans 8:1a).
In Christ
 John 15:4,5, 7
4 "Abide in Me, and I in you. As the branch cannot bear fruit of itself, unless it abides in the vine, neither can you, unless you abide in Me. 5 "I am the vine, you are the branches. He who abides in Me, and I in him, bears much fruit; for without Me you can do nothing."
7 "If you abide in Me, and My words abide in you, you will ask what you desire, and it shall be done for you."
 This relationship that God wants with us is precious.  In Christ there is peace with the Father that leads to fruitfulness and a deep knowledge of who Christ really is to us.  We truly understand that we can do nothing apart from Him.  Yet we also learn that we can do all things that God puts before us as we remain in Christ and His powerful living word remains in us.  We reach such a state of revelation in the knowledge of Him that our hearts and minds are so transformed into His likeness that we can ask anything and our Father in Heaven does it for us.  The relationship deepens and deepens till our joy is full and He is pleased to see His good, pleasing and perfect will working in and through our lives.
Sounds wonderful, doesn't it?  It is.  And it is attainable in this life or God would never have said these things to us.
 Getting There
 1 John 2:12-14
12 I write to you, little children, because your sins are forgiven you for His name's sake.
13 I write to you, fathers, because you have known Him who is from the beginning. I write to you, young men, because you have overcome the wicked one. I write to you, little children, because you have known the Father.
14 I have written to you, fathers, because you have known Him who is from the beginning. I have written to you, young men, because you are strong, and the word of God abides in you, and you have overcome the wicked one.
 This is a wonderful section that describes the progress from infancy as a believer to fatherhood in the knowledge of Him.  This is a journey that all of us must make, if we are to reach the place in Christ where we know we are free and secure enough to remain in Christ.
The journey begins in childlike faith which may be more difficult in some people because of the abuses they suffered.  When we are abused in child hood or had it really rough, we get or we are taught a message; "It's your fault.  If you would do better, you would be rewarded."
We learn that our mistakes can be very costly, even if we are not told what our mistakes are.  Like some unknown flaw that we cannot do anything about.  So we keep ourselves hidden to prevent more people from seeing what it is and punishing us.
But when we come to our Father in Heaven, through the blood of Jesus, we are told something unthinkable, unimaginable, even unbelievable.  Father God tells us, "Jesus has paid for your sins. Your sins are forgiven, for His name's sake."
We have always heard the opposite and been made to suffer for our mistakes.  So to hear that Christ has suffered and now we are free from punishment is incredible.  Now do we believe that?  This is the message of the Gospel of Jesus Christ.  It is true.  Until this message settles in, we cannot really be free to relate to Father God.  We never grow in faith beyond childish fears and blaming others to avoid punishment.  It may seem impossible to us, but all things are possible through Christ.
Incredibly, when we know we are truly forgiven all our sins, then Jesus can introduce us for real, to our loving heavenly Father Who arranged all this.  Finally, John can write to us as "little children who know the Father."
I don't mean you get saved at this moment.  You already are by this point.  I mean you are invited to really know Him.  This takes us beyond the corporate prayer, "Our Father, Who art in Heaven," to a joyful cry, "Abba, Father;" "Pappa," "Daddy" or whatever a child respectfully yet delightfully calls his Dad.
A child who knows the Father is secure in His love and now able to be trained in God's word.  If we remain in Christ and His Word remains in us, we can ask what we will (John 15:7).
John wrote to the young men that they were strong, the word of God abode in them and they have overcome the wicked one.
They were strong because they had become secure in God's love and could abide in Christ, Who is our strong tower.  In Christ we are seated in Him in Heavenly places high above all our enemies.  And by the secure knowledge of the word of God they could defeat the enemy the way Christ demonstrated in the wilderness, by the word of God.  They could be like Stephen willing to suffer death for the name of Jesus.
These young men and women who overcame the wicked one, suffering persecution and submitting their lives unto God when they were tempted, became pillars in the church.  They abode in Christ and matured in the word of God through great trials of faith and John would say, "I write unto you fathers for you have known Him Who is from the beginning."
To overcome temptation, trials of faith and repeated persecution and suffering you must know Him Who is from the beginning.  You become those who can comfort and encourage the children and young men and women when they fail.  Because you know the One from Whom they can find the love and acceptance that never fails.
If you will turn to Him, you are always accepted in the Beloved (Ephesians 1:6).
Reaching such a state of grace is wonderful.  Yet it does not mean you will no longer face problems or temptation.  Jesus was so secure in His Father that He never sinned still He faced temptation every day, being tempted in every way we have been, yet without sin (Hebrews 4:15).
 Overcoming in the Moment
 The key to overcoming in the moment of temptation is to not rely upon our own strength of will.  Our will may be strong enough some of the time.  Yet sooner or later we weaken and temptation leads us into sin.  Sin takes us to some form or processes of death until we repent.  Sin puts us under the law of sin and death every time.  So, the key to temptation is not in our determination of will.  If it was, we would become proud of our determination.
The key is revealed in James 4:6-8.
James 4:6-8
6 But He gives more grace. Therefore He says:
"God resists the proud,
But gives grace to the humble."
7 Therefore submit to God. Resist the devil and he will flee from you. 8 Draw near to God and He will draw near to you. Cleanse your hands, you sinners; and purify your hearts, you double-minded.
 As we submit our wills to God's will, then He stands up inside of us and the accuser (the one who temps us) sees the One he fears the most rising within us.  We now have the faith of Christ and the will of God to resist the enemy in boldness and send him running.
The blessing of temptation is the opportunity to experience this victory and the abiding power of Christ within us.  More so, this presents us another opportunity to draw near to God and experience Him drawing near to us, enfolding us in His love.
Notice verse 10.
James 4:10 Humble yourselves in the sight of the Lord, and He will lift you up.
 It is only through humble submission to the will of God that we qualify to be exalted.
So the key to overcoming that enables us to submit to God's will in the face of any temptation and every accusation is to be rooted and grounded in the love of God.  You become able to understand with all the saints what is the breadth and length and depth and height and to know the love of Christ, which passes knowledge so that you may be filled with all the fullness of God (Ephesians 3:17-19).  God wants to so fill you with Himself that there is no place left for the enemy.
In such a state of grace we forgive all our accusers, adversaries and those who sinned against us.  We come to a place of rest in Christ from which we cannot be moved.
This is the overcoming Jesus refers to which prompts Him to grant us to sit with Him on His throne as He overcame and was granted to sit with His father on His throne.
Revelation 3:21-22
21 "To him who overcomes I will grant to sit with Me on My throne, as I also overcame and sat down with My Father on His throne. 22 "He who has an ear, let him hear what the Spirit says to the churches."
 Let all who have ears to hear, hear what the Spirit is saying.
Submitted on 2013/04/13 at 4:10 PM
Its like you read my mind! You seem to know
a lot about this, like you wrote the book in it or something.
I think that you could do with a few pics to drive the message home a little bit, but other than that, this is fantastic blog.
A fantastic read. I will definitely be back.
thalia
Submitted on 2013/04/02 at 12:04 AM
Thanks for the good writeup. It if truth be told was a enjoyment account it.
Glance advanced to far introduced agreeable from you! By the way, how can we be
in contact?
tim
Submitted on 2013/03/22 at 1:20 AM
Hi there to every body, it's my first visit of this blog; this blog contains remarkable and genuinely good stuff for visitors.
nichol
Submitted on 2013/03/21 at 7:49 AM
Have you ever considered creating an ebook or guest authoring on other sites?
I have a blog based upon on the same information you discuss and would really like to have you share some stories/information.
I know my readers would value your work. If you're even remotely interested, feel free to shoot me an e-mail.
thalia
Submitted on 2013/03/08 at 7:07 AM
I've learn some good stuff here. Certainly price bookmarking for revisiting. I wonder how a lot attempt you set to make this type of great informative website.
hilde
Submitted on 2013/03/07 at 12:47 PM
Hi to every single one, it's really a nice for me to go to see this web page, it contains valuable Information.
shaun
Submitted on 2013/03/07 at 6:51 AM
Every weekend i used to visit this site, because i wish for enjoyment, since this this website
conations genuinely fastidious funny material too.
alta
Submitted on 2013/03/04 at 4:59 PM
Write m?re, thats ?ll I ha?e t? say.
Literall?, it seem? as th?ugh you r?li?d ?n the vide? to m??? ?our point.
You clea?ly know what y?ure talking about, why ?aste
your ?ntelligen?? on just posting vid?os to your ?eblog when you could be giving us s?mething informati?e to re?d?
lauren
Submitted on 2013/02/25 at 5:30 PM
Very good article. I am going through some of these issues as well.
todd
Submitted on 2013/02/13 at 7:11 PM
Hi! I've been reading your weblog for some time now and finally got the bravery to go ahead and give you a shout out from Porter Texas! Just wanted to mention keep up the great work!
launa
Submitted on 2013/02/01 at 2:23 PM
Admiring the dedication you put into your site and
in depth information you offer. It's awesome to come across a blog every once in a while that isn't the same unwanted rehashed information.
Fantastic read! I've saved your site and I'm adding your
RSS feeds to my Google account.
zachery