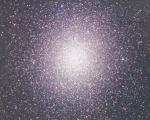 Promise to Abraham or Law of Moses
This is about New Covenant Realities.  Before we delve into the realities of the New Covenant, it will be helpful to distinguish the Old Covenant from the New.  Before we can do that we must distinguish which covenant revealed in the Old Testament is the one New Testament writers call the Old Covenant.
Paul distinguishes the covenant God made with Abraham from the covenant He made with the nation of Israel through Moses.
Galatians 3:6-9
6 just as Abraham "believed God, and it was accounted to him for righteousness." 7 Therefore know that only those who are of faith are sons of Abraham. 8 And the Scripture, foreseeing that God would justify the Gentiles by faith, preached the gospel to Abraham beforehand, saying, "In you all the nations shall be blessed." 9 So then those who are of faith are blessed with believing Abraham.
 God calls the covenant He made with Abraham a covenant of promise.  It was entered into by Abraham by faith in God's word and nothing else.
Galatians 3:10-12
10 For as many as are of the works of the law are under the curse; for it is written, "Cursed is everyone who does not continue in all things which are written in the book of the law, to do them." 11 But that no one is justified by the law in the sight of God is evident, for "the just shall live by faith." 12 Yet the law is not of faith, but "the man who does them shall live by them."
 The covenant with Israel is normally referred to as the Law – meaning the 10 Commandments given to them through Moses and all the laws that were added based on the 10.  This covenant is not based on faith but on obedience to the law.  The details of this covenant are spelled out very clearly in Deuteronomy 28.  Verses 1, 2 and 15 are the key points of comparison between those who are to be blessed and those who are to be cursed.
Deuteronomy 28:1, 2
1 "Now it shall come to pass, if you diligently obey the voice of the Lord your God, to observe carefully all His commandments which I command you today, that the Lord your God will set you high above all nations of the earth. 2 "And all these blessings shall come upon you and overtake you, because you obey the voice of the Lord your God:
 Deuteronomy 28:15 "But it shall come to pass, if you do not obey the voice of the Lord your God, to observe carefully all His commandments and His statutes which I command you today, that all these curses will come upon you and overtake you.
 Then we come to Galatians 3:13 and we see the complete difference Christ, by His reconciling sacrifice, has accomplished for all who will believe in the simple way Abraham chose to believe God, and thereby enter into a covenant of promise rather than a covenant of earning the blessings of God by good performance.
Galatians 3:13-18
13 Christ has redeemed us from the curse of the law, having become a curse for us (for it is written, "Cursed is everyone who hangs on a tree"), 14 that the blessing of Abraham might come upon the Gentiles in Christ Jesus, that we might receive the promise of the Spirit through faith. 15 Brethren, I speak in the manner of men: Though it is only a man's covenant, yet if it is confirmed, no one annuls or adds to it. 16 Now to Abraham and his Seed were the promises made. He does not say, "And to seeds," as of many, but as of one, "And to your Seed," who is Christ. 17 And this I say, that the law, which was four hundred and thirty years later, cannot annul the covenant that was confirmed before by God in Christ, that it should make the promise of no effect. 18 For if the inheritance is of the law, it is no longer of promise; but God gave it to Abraham by promise.
 Verses 13-18 further clarify the difference between the two as does this entire letter from Paul to the Galatians.  Paul writes very similar things to the Romans.  Additionally, the letter to the Hebrews, written by an unidentified contemporary of Paul's (if not by Paul), goes into great detail to distinguish those who receive the inheritance of the covenant with Abraham by faith as compared to those who are never really cleansed of their sin by observing the rules and rituals of the Old Covenant.  By the one covenant, no one ever really measures up.  By the other, the promised seed, who is Christ, shed His blood to open the way to whoever will come the way Abraham came, by faith alone.  Those who choose to trust this provision of God are able to come right up to God the Father and be received into His loving arms, never to be sent away.
Romans 3:9-12, 19-22
9 What then? Are we better than they? Not at all. For we have previously charged both Jews and Greeks that they are all under sin. 10 As it is written: "There is none righteous, no, not one; 11 There is none who understands; There is none who seeks after God. 12 They have all turned aside; They have together become unprofitable; There is none who does good, no, not one."
19 Now we know that whatever the law says, it says to those who are under the law, that every mouth may be stopped, and all the world may become guilty before God. 20 Therefore by the deeds of the law no flesh will be justified in His sight, for by the law is the knowledge of sin. 21 But now the righteousness of God apart from the law is revealed, being witnessed by the Law and the Prophets, 22 even the righteousness of God, through faith in Jesus Christ, to all and on all who believe. For there is no difference.
 Hebrews 10:19-22
19 Therefore, brethren, having boldness to enter the Holiest by the blood of Jesus, 20 by a new and living way which He consecrated for us, through the veil, that is, His flesh, 21 and having a High Priest over the house of God, 22 let us draw near with a true heart in full assurance of faith, having our hearts sprinkled from an evil conscience and our bodies washed with pure water.
 Hebrews 4:16Let us therefore come boldly to the throne of grace, that we may obtain mercy and find grace to help in time of need.
In the following articles we will delve deeper into Paul's writings to discover why he was so severe in his judgments of those who followed behind him preaching what he called "another gospel."
Galatians 1:8, 9
8 But even if we, or an angel from heaven, preach any other gospel to you than what we have preached to you, let him be accursed. 9 As we have said before, so now I say again, if anyone preaches any other gospel to you than what you have received, let him be accursed.