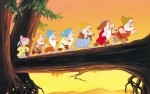 WHISTLE WHILE YOU WORK
Hebrews 11:6 But without faith it is impossible to please Him, for he who comes to God must believe that He is, and that He is a rewarder of those who diligently seek Him.
 Focus in on the phrase, "without faith it is impossible to please Him."  Some will connect this verse with James 2:20 and Ephesians 2:10.
James 2:20 But do you want to know, O foolish man, that faith without works is dead?
 Ephesians 2:10 For we are His workmanship, created in Christ Jesus for good works, which God prepared beforehand that we should walk in them.
 From these verses, taken in isolation, we hear that unless you are doing good works you are not walking in faith, therefore, you cannot be pleasing to God.
There are good works God has foreordained for us to walk in.  God created us to be and feel fulfilled in the doing of things He ordained for us.  But that is not God's primary purpose in creating us.  His primary purpose in creating man is for relationship, family and fellowship.  Those who diligently seek Him, will find Him.  Who will they find?  They will find a loving Father, not a hard taskmaster.  Spiritual authority to accomplish the will of God operates best through intimate fellowship with the God of authority.  The motive behind everything God does is love, not labor.
Hebrews 9:14 how much more shall the blood of Christ, who through the eternal Spirit offered Himself without spot to God, cleanse your conscience from dead works to serve the living God?
 Everything God says or does is spirit and life.  His work always produces life.  Nothing God does produces death.
John 6:63 "It is the Spirit who gives life; the flesh profits nothing. The words that I speak to you are spirit, and they are life."
 He is the God of life.  Satan comes to steal, kill and destroy.  God comes with life, eternal life, if we will receive it.
So where do these dead works originate?  They originate in our flesh.  If God does not lead us to do something in faith, we fear rejection.  We get nervous and fidgety.  "I can't just sit in your presence this long.  Give me something to do.  I was created to serve you." In nervous tension we find something to do that God did not speak anything about.  This is a dead work.  It may have what appear to be good results.  It may be something God led your neighbor to do and God is blessing your neighbor and the results of his work are fantastic.  Then when you do the same thing, it stinks of dead rotting flesh.  Without relationship with God you won't know the difference until you look at the results.  Then you feel ashamed and depressed.
 Purged From Dead Works
Your conscience was purged from dead works (see Hebrews 9:14 above) so you could serve Him as His Spirit leads and empowers you.  The Disciples walked with Jesus and then they walked with the Holy Spirit.  They did nothing on their own.  Saul spent years in Tarsus conferring with God alone before Barnabas showed up to bring him to Antioch.  Until then he did nothing of note in the kingdom of God.  Yet he could say he served God with a pure conscience (2 Timothy 1:3).
When God speaks, if you have ears to hear, faith comes to do whatever He has spoken.  His word to you gives faith that results in life producing work.
Those who wait on the Lord will have strength to do all He calls them to do.  Waiting in God's presence, where you sense his joy in you being there with Him, gives you great strength (grace) for the work.  Waiting with Him precedes doing.  Doing without waiting is a formula for failure.  How can you hear the word of God directly from Him which produces the faith which activates grace (strength) for the work, if you do not wait before Him long enough to hear His instruction?  Seek God with diligence.  God will reward you with the joy of finding Him when you come to Him in faith.  Come expecting to find Him and you will find Him.
Galatians 4:7 Therefore you are no longer a slave but a son, and if a son, then an heir of God through Christ.
 Sons of God are led by the Spirit of God (Romans 8:14).  Be a son, not a servant of God.  Sons know the secrets of the kingdom.  Servants only know their duties.  Sons know the secrets of serving their brothers and sisters from hearts full of the love of God.
Matthew 13:11 He answered and said to them, "Because it has been given to you to know the mysteries of the kingdom of heaven, but to them it has not been given."
 Before you serve, wait before God till you hear Him call you "Son".  Then you can whistle while you work.