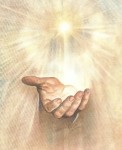 LIVING UNDER LAW OR GRACE

 Romans 6:14 For sin shall not have dominion over you, for you are not under law but under grace.

 WHAT DOES IT MEAN TO BE UNDER THE LAW?

 In short, it means that to be counted righteous you must keep every law according to the intent of those laws.  The law does not require faith, it requires strict obedience.

 Romans 10:5 For Moses writes about the righteousness which is of the law, "The man who does those things shall live by them."

If a person could live in perfect obedience to the law, that person would be counted righteous and thereby earn his/her way into eternal life.

Galatians 3:12
(AMP) But the Law does not rest on faith [does not require faith, has nothing to do with faith], for it itself says, He who does them [the things prescribed by the Law] shall live by them [not by faith].
Unfortunately, for those who have no faith in the redeeming work of Christ, no man has ever been able to live righteous according to the law.

Romans 3:23 for all have sinned and fall short of the glory of God,

The Scribes and Pharisees thought that they were doing well enough until Jesus showed them the standard of judgment that God would use when they stood before Him.

Matthew 5:27–29
 27 "You have heard that it was said to those of old, 'You shall not commit adultery.'28 But I say to you that whoever looks at a woman to lust for her has already committed adultery with her in his heart.29 If your right eye causes you to sin, pluck it out and cast it from you; for it is more profitable for you that one of your members perish, than for your whole body to be cast into hell.

 As you can see the bar is set so high that no man can obey the law perfectly.

 Galatians 3:11 But that no one is justified by the law in the sight of God is evident, for "the just shall live by faith."
I'm glad Father God sent Jesus to fulfill the law for us, paying the penalty on our behalf.  Now I don't have to try to do something it is impossible for me to accomplish.  Now, by faith in His finished work I can truly enter, as a child, the rest whereby God causes the weary to rest (Isaiah 28:12).

Romans 6:23 For the wages of sin is death, but the gift of God is eternal life in Christ Jesus our Lord.

Matthew 11:28–30
28 Come to Me, all you who labor and are heavy laden, and I will give you rest. 29 Take My yoke upon you and learn from Me, for I am gentle and lowly in heart, and you will find rest for your souls. 30 For My yoke is easy and My burden is light."

WHAT DOES IT MEAN TO BE UNDER GRACE?

Romans 6:14 For sin shall not have dominion over you, for you are not under law but under grace.

 As there are two aspects of grace, I want to be clear that the aspect of grace one can live under is defined as unmerited favor.

 Ephesians 2:8 (AMP) For it is by free grace (God's unmerited favor) that you are saved (delivered from judgment and made partakers of Christ's salvation) through [your] faith. And this [salvation] is not of yourselves [of your own doing, it came not through your own striving], but it is the gift of God.
  With that definition in mind, we can proceed on and say that living under grace means living in a state of righteousness that we have not earned.  It's impossible to earn righteousness because of the weakness of man's flesh.  Paul makes that clear in Romans 8:3.

Romans 8:3 For what the law could not do in that it was weak through the flesh, God did by sending His own Son in the likeness of sinful flesh, on account of sin: He condemned sin in the flesh.

Living under grace then means living free of the pressure to become righteous or earn righteousness; because you know that you have been declared righteous by the Judge of all creation (Romans 5:9).  It truly is unmerited favor.

Isaiah 61:10 I will greatly rejoice in the Lord,
My soul shall be joyful in my God;     
For He has clothed me with the garments of salvation,     
He has covered me with the robe of righteousness,     
As a bridegroom decks himself with ornaments,     
And as a bride adorns herself with her jewels.

Yet grace means more than unmerited favor alone.  It also means that the power to live righteously is implanted within the one who has received the gift of righteousness.

Colossians 1:27 To them God willed to make known what are the riches of the glory of this mystery among the Gentiles: which is Christ in you, the hope of glory.

Titus 2:11, 12 (NIV)
 

11

For the grace of God has appeared that offers salvation to all people. 12 It teaches us to say "No" to ungodliness and worldly passions, and to live self-controlled, upright and godly lives in this present age.
Simply put, grace is the power within you to say, "No!" to sin and, "Yes!" to righteousness.  This is the power of Christ within the believer.

I recently heard a teaching on grace by Bertie Brits, who I had not heard of before.  But his teaching is quite remarkable and adds much to this discussion.  Consider his take on John 13:34.  This is the verse that relates directly to the second part of 1 John 3:23.  This is the commandment that Jesus gave, and also in John 15:12.  You may notice, like other applications of law, Jesus always sets the bar higher than we can reach apart from Him.

John 13:34
"A new commandment I give to you, that you love one another; as I have loved you, that you also love one another."

Bertie Brits states that the Greek rendering of this verse is not the thought that "you must love at the level of Christ's love," thus imposing a new external commandment more impossible to fulfill.  The correct rendering would be, "A new commandment I give to you, so that you can love one another; as I have loved you."  His new commandment has empowered His love through us, naturally.

My thoughts follow his reasoning.  As powerful as God's commandment in the beginning, "Let there be light," and there was light; so this new commandment has the equivalent power to release what He has commanded, "Let there be love" in and through the hearts of His followers.  As we believe, it is so.

Romans 5:20
Moreover the law entered that the offense might abound. But where sin abounded, grace abounded much more,

Paul makes it obvious in Romans 5 that the law did not empower believers over sin; it increased sin's power over them.  Bertie makes the assertion, which is easy to follow, that Adam wanted God's quality of life by working for it.  The law was given to show us that it is impossible to achieve God's quality of life by works.  Grace is a gift.  Sin has great power to control those who rely on the law to attain to righteousness.  It is great relief to us that grace is much more powerful than the law of sin and death.

I liken the effort of man striving under the law to earn righteousness and God's quality of life to a drowning man.  The more he struggles to save himself, the more power he gives to death's grip on him.  I have never tried to save a drowning man.  But I understand the caution against trying to rescue the man while he continues flailing about.  Unless the struggling man relaxes, he can take the rescuer down with him.  Both may die.  The rescuer must wait for the drowning man to stop struggling.  Then he can perform a life saving rescue.  The drowning man is saved and in like fashion we give power to grace to save us from sin as we relax and trust Christ within us to do what we cannot do.  It's not you being holy; it's the power of grace by the Holy Spirit (Romans 8:2).

This next thought from Bertie I have never heard before.  So for me it is fresh.  But it answers the criticism many put forward after they hear the grace teaching as it should be taught.  The question people ask usually equates to that which Paul dealt with after he put forward his powerful teaching on grace.

Romans 6:1, 2 (KJV)
1
What shall we say then? Shall we continue in sin, that grace may abound?
2
God forbid. How shall we, that are dead to sin, live any longer therein?

What most people miss in verse 2 is what Bertie did not miss.  And Paul's answer in those first two words is the key, "God forbid."  What does this mean God does?  Bertie gave us the definition of "forbid" as "to cease to exist."  What this means is that God will cause sin to cease to exist in the believer who trusts in God's grace.

There are two Greek words used in this verse from which we get the English word "forbid."  The first means "to cause to be."  The second means "something is negated or no longer exists."  God forbidding sin then means God causes a negation of sin.  Or He causes it to stop. 

Under the law the believer relies on will-power to resist sin.  The power of flesh has never and will never overcome the power of sin.  If human will-power could overcome sin, we would not have needed Christ to defeat sin for us.

Under grace the nature of God within us is more than powerful enough to resist sin.  So as Bertie says it, "We don't forbid sin anymore.  God forbids sin."  What my wife and I are fond of saying is, "Grace is God's power within us teaching us to say, "No!" to sin (Titus 2:11, 12 NIV).

Bertie's analogy presents a clear picture.  If you have never watched ducks swim in ice cold water, imagine watching that for a moment.  Why don't the ducks get cold?  The duck in the duck resists the cold and the duck can swim on and in icy water all day.  In the believer in Christ there is a new creation on the inside.  In Christ old things pass away and all things are made new (2 Corinthians 5:17).  The new creation inside our flesh has grace from God built in.  God within us resists sin.  All we have to do is agree with His power over sin and it works naturally within, just like the duck swimming in ice-water.  Sin no longer dominates us.

Romans 6:14 For sin shall not have dominion over you, for you are not under law but under grace.

Grace in One for the Other
Another important aspect of grace is the power to do the great things God has ordained us to do flows from His Spirit within.  It is also the grace of God to those who receive the ministry through the believer.

Acts 1:8 But you shall receive power when the Holy Spirit has come upon you; and you shall be witnesses to Me in Jerusalem, and in all Judea and Samaria, and to the end of the earth."

Ephesians 1:19 and what is the exceeding greatness of His power toward us who believe, according to the working of His mighty power

It was this grace Paul declared to be the source of the power which enabled him to do the work God had sent him to the Gentiles to accomplish.

Ephesians 3:2, 7-9
2
if indeed you have heard of the dispensation of the grace of God which was given to me for you,
7
of which I became a minister according to the gift of the grace of God given to me by the effective working of His power.
8 To me, who am less than the least of all the saints, this grace was given, that I should preach among the Gentiles the unsearchable riches of Christ, 9 and to make all see what is the fellowship of the mystery, which from the beginning of the ages has been hidden in God who created all things through Jesus Christ.

By grace God gives us two important things which we cannot get by living under the law.  We first get the gift of the righteousness of Christ.  When God looks at us, He does not see our sin; He sees the righteousness of Christ.

Secondly, we get the power of God to do the things we cannot do without Him. By grace we overcome sin (Romans 6:14).  And by grace we are able to do the works God foreordained for us to do (Ephesians 2:10 and Colossians 1:25-29).

God created each person with great natural gifts and abilities.  Men can actually do great things without God's grace.  Unfortunately for the pride of men, we will never be accounted righteous, no matter how great, good and noble these things we accomplish are.  For all our righteousness is as filthy rags before God (Isaiah 64:6).  In addition, there are things God has created us to accomplish specifically in accordance with His preordained will.  No man can achieve these by his wisdom, strength of will or any other resource he can access in this world or in the unseen spirit realms of the lower heavens.  It is of these important things in the heart of God that Jesus speaks of in John 15:5, "Apart from Me you can do nothing."

Faith works through love, and grace is only accessed through faith (Galatians 5:6 and Romans 5:2).  Anything we do that is not motivated by love, specifically God's love within us, gains us nothing before God (1 Corinthians 13:1-3).  Grace is God's love gift to us.  Under grace, we are righteous before God and are able to do all that God calls us to do.

How Do You Obtain Grace?

How do you obtain grace?  Not by any work you can do.  You obtain grace by simply, simply, simply receiving it.

Romans 5:17 For if by the one man's offense death reigned through the one, much more those who receive abundance of grace and of the gift of righteousness will reign in life through the One, Jesus Christ.

By faith you can step into the provisions of grace and stand there, being blessed, no matter what your enemy says or does.  For no other reason than God loves you and has only been waiting for you to believe it.
How Do You Obtain Righteousness?

How do you obtain righteousness?  Look again at Romans 5:17.  You simply receive it as a gift; the tremendous and costly gift that Jesus paid with His life and His blood to give you.

Romans 5:17–21
17
For if by the one man's offense death reigned through the one, much more those who receive abundance of grace and of the gift of righteousness will reign in life through the One, Jesus Christ.
18
Therefore, as through one man's offense judgment came to all men, resulting in condemnation, even so through one Man's righteous act the free gift came to all men, resulting in justification of life. 19 For as by one man's disobedience many were made sinners, so also by one Man's obedience many will be made righteous.
20
Moreover the law entered that the offense might abound. But where sin abounded, grace abounded much more, 21 so that as sin reigned in death, even so grace might reign through righteousness to eternal life through Jesus Christ our Lord.

2 Corinthians 5:21 For He made Him who knew no sin to be sin for us, that we might become the righteousness of God in Him.

Oh, how He loves us!

We must remember that God created us in His image.  He is the One who placed the value within us that caused Him to desire us so that He would create this universe for us and pay the price of His Son's blood to redeem us from our own corruption.

Let's not cheapen this free but costly gift by trying to presume that we can somehow contribute from our flesh some part of the price to redeem us.  Why dishonor Christ by counting His blood insufficient?

All we need to do, all we can do, is thank Him and honor Him properly by bowing our knee to humbly receive the full measure of the gift He has given.  This will bring praise and glory to Christ and to our Father in Heaven as He opens His arms to welcome us home.
Let it be so!
COMMENTS: Living Under Law or Grace
Submitted on 2013/04/24 at 8:48 AM
I'm not sure where you're getting your information, but
good topic. I needs to spend some time learning much more or understanding more.
Thanks for wonderful info I was looking for this information for my mission.
chanta
Submitted on 2013/02/21 at 10:40 PM
Everything is very open w?th a ?l?ar clarification of
the challenge?. It was r?ally inform?tive.
??ur s?te is ver? us?ful. Than?? for sharing!
meagan
Submitted on 2013/01/27 at 2:05 PM
This is the fitting blog for anybody who desires to find out about this topic. You notice a lot its almost hard to argue with you (not that I actually would need…HaHa). You positively put a new spin on a subject thats been written about for years. Nice stuff, just great!
madlein