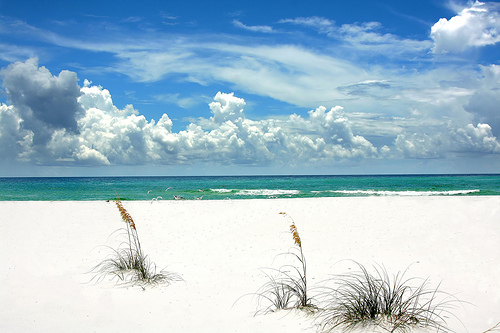 Last month I told you I would tell you a simple way to see more of God's Kingdom within your heart. 
Romans 14:17b for the kingdom of God is not eating and drinking, but righteousness and peace and joy in the Holy Spirit.
 To understand what I am about to say, understand that the kingdom of God is within you.  It was established within your spirit when you became a Christian.
 Luke 17:21 "nor will they say, 'See here!' or 'See there!' For indeed, the kingdom of God is within you."
 1 Corinthians 6:17 But he who is joined to the Lord is one spirit with Him.
 Within your spirit, the kingdom of God is fully established.  However, within your soul, it is not.  Any place within you where you still love your own particular form of darkness, sin still reigns; righteousness does not.  When Jesus rules, righteousness brings peace and joy.
 1 John 1:5 This is the message which we have heard from Him and declare to you, that God is light and in Him is no darkness at all.
 There is no darkness in Jesus nor in His kingdom.  Whenever you find any place in your soul void of peace, where anxiety reigns, there is darkness.  In God's Kingdom His judgment establishes righteousness.  Righteousness establishes peace.  The peace of God prepares the way for joy in the Holy Ghost. 
 Isaiah 32:17 The works of righteousness will be peace,
And the effect of righteousness, quietness and assurance forever.
 If there is no peace in your heart about an issue, you need God to speak His truth about that issue.  You may feel chastened when His truth is heard, but that is good.  Let His word of truth judge you.  It will correct you and establish righteousness.  As His Word is light, the darkness will flee before His truth and you will see the issue the same way He sees it, in light and truth.  Accept His judgment and His righteousness will establish peace and joy there.
 When we are in darkness, there is often pain or uneasiness about the issues associated with that darkness.  There is no peace or real joy.  Because we are in pain we will seek relief.  The devil will offer us temporary relief in the pleasures of this world (fame, self-exaltation, sex, drugs, entertainment, etc.).  But they do not remove the pain or establish peace. 
When we ask, God will also help us when we are suffering in our darkness.  A merry heart brings healing (Proverbs 17:22).  If we have not yet been able to accept God's truth to establish righteousness and peace, yet we ask Him for help in our pain, He will give us moments of relief through touches of joy in His presence.  These are healing, but they are meant to induce us to seek Him for the whole truth.  They are meant to move us to a place where we are willing to accept His truth so we can be set free.  These moments of joy are evidences of His grace, for we are yet in darkness.  We need to move forward with God and open our hearts to His whole counsel and judgment on the issue.  If we do not, the touches of joy will cease, and in His mercy He will chasten us.  The devil's torments will not be removed, but increase until we are ready to hear the truth.
 Real joy will be established after judgment, righteousness and peace have come, in their order.  This joy will not be momentary.  It will be as permanent as we choose.  We will be able to feel it at any time.  God wants us to let Him judge every area of our souls to establish His kingdom of joy there.  John wrote of sin and judgment, darkness and light, fear and love, and fullness of joy. 
 1 John 1:4 And these things we write to you that your joy may be full.
 When we submit ourselves to God to fulfill His joy in us, He will invade every place within us where there is fear, doubt, anxiety, stress, hatred, separation, disease, infirmity, ungodliness or any other source of darkness.  He will bring His light of truth (His judgment) to establish His kingdom in righteousness. 
 Hebrews 1:8 But to the Son He says: "Your throne, O God, is forever and ever; a scepter of righteousness is the scepter of Your Kingdom."
 Colossians 3:15 And let the peace of God rule in your hearts, to which also you were called in one body; and be thankful.
 Kingdom Expansion Within
 When a person is born again the Spirit of God joins Himself to the human spirit and they become one (1 Corinthians 6:17).  Within the spirit of a Christian the Kingdom of God rules.  It is in the soul where darkness still resides.  It is there God desires His Kingdom to be established and expand.
 We would like to think that once the kingdom of God is firmly fixed within a Christian that it would always remain so.  But this is not the case.  Consider two men.  One trusts God in all matters of finance and provision for his family.  Yet, when he thinks about his family, there are always questions about their safety and/or their loyalty to him.  The second man never has a doubt concerning his family's safety nor their loyalty to him, but always frets over finances.  Each of us is like these two men.  Within our souls there are places of fear and darkness, as well as places of peace and light. The kingdom is established in peace; darkness is established in fear.  Giving place again to fear is the way darkness robs you of your peace.
 Consider your soul as you would a city.  Typically, there are great contrasts in moral and financial makeup across the face of a city.  In one section of the city there may be prostitution, poverty and great oppression. In another part of town there are clean streets, prosperity and great joy.  As you walk from one section to another you feel the atmosphere change around you.  It is easy to tell the difference.  Our souls are the same way.  As you carry on a rambling conversation with someone, you may sense in yourself and in the other person varying degrees of comfort as the conversation touches various topics.  For every issue where you sense peace and joy, it is easy to let the spirit lead and we feel the love of God without difficulty.  For issues where turmoil exists, we find it hard to love God and decisions are made out of the soul without realizing it.
 To bring every area of our soul into the kingdom of God, we would need to enter each area, wait on God's word to establish righteousness, peace and joy, and ask Him to fill it with His love and His Spirit.  For some of us this could take a lifetime.  Others may seem to be in pretty good shape, yet have a few areas where the pain is so great they may need a special move of God to trust Him enough to let Him bring up the issues.  God will enter these places and speak His healing transforming truth, if you will let Him, but He has a more expedient way.  The way of the cross is much more efficient and speedy.  He would just remove your soul from control and take your place as decision maker in all matters.  The scriptures describe this work as God bringing your soul to death and replacing you with Himself.  Christ will reign in faith and righteousness.  He will bring peace and joy to all areas of the city in a short time.  You will come to peace and know that God loves you perfectly.  All fear will leave your heart.  The Spirit of God will then raise you from the dead in the righteousness, peace and joy of the Holy Ghost.  In that state of grace, you will reign with Christ as a spirit being and your soul will rejoice.  And this can happen in your mortal flesh (Romans 8:11).
 Matthew 16:24,25
24 Then Jesus said to His disciples, "If anyone desires to come after Me, let him deny himself, and take up his cross, and follow Me. 25 "For whoever desires to save his life will lose it, but whoever loses his life for My sake will find it.
 If you choose to invite Him in to one issue at a time, God will help you in this way until you reach the place in your walk with Him where "the issue" of trust and love is to give up your life to Him.  When you reach that place, God will no longer be satisfied with offering to obey Him in some single point.  God's love never fails.  His power is unmatchable.  His arm is not short that He cannot save you, if you release your soul into His care.  The life He gives back to you will be full of light, love and complete confidence before Him.
 Once you have "lost" your life for His sake, you will find it.  Until then it will remain hidden with Christ in God (Colossians 3:3).
 Once you have given up all your life to Him, as you face issues in the future, your soul will still be able to step into control and muddle things up.  However, you will be able to recognize this as you enter into fear or anxiety about the results.  Then it will be a simple matter of saying, "Lord, forgive me for taking your place.  I withdraw.  Handle it as You desire, Lord."  Jesus is full of wisdom, power and love.  He will never fail you as He rules in peace over the affairs of your soul.
 2 Corinthians 4:5-11
5 For we do not preach ourselves, but Christ Jesus the Lord, and ourselves your bondservants for Jesus' sake. 6 For it is the God who commanded light to shine out of darkness, who has shone in our hearts to give the light of the knowledge of the glory of God in the face of Jesus Christ.
7 But we have this treasure in earthen vessels, that the excellence of the power may be of God and not of us. 8 We are hard pressed on every side, yet not crushed; we are perplexed, but not in despair; 9 persecuted, but not forsaken; struck down, but not destroyed— 10 always carrying about in the body the dying of the Lord Jesus, that the life of Jesus also may be manifested in our body. 11 For we who live are always delivered to death for Jesus' sake, that the life of Jesus also may be manifested in our mortal flesh.
 While we yet live and breath in this mortal flesh, Jesus can live through us as we die to self and the lusts of the flesh.  The inner man of the spirit can lead us into the fullness of joy in God's kingdom.
 Galatians 2:20 (NKJV) "I have been crucified with Christ; it is no longer I who live, but Christ lives in me; and the life which I now live in the flesh I live by faith in the Son of God, who loved me and gave Himself for me.
 The primary evidence of God's kingdom within a man is whether or not the spirit (at one with His Spirit) is in control or the soul is in control.  The most efficient way to establish spirit control is to surrender our lives totally to His will in all things.  And finally, the clearest way to know the spirit is in control is to look for peace and joy in all circumstances.
 God's grace is sufficient to lead you into His righteousness, peace and joy in His kingdom within you.  Let Him do it!