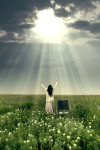 Emerald Coast Healing Rooms is operating at two locations: 
222 Government Ave, Suite B
Niceville, FLorida 32578
Call us at 850 279-3489 or 368-8587.
The healing rooms will be open:
Tuesday from 11:00 am through 4:00 pm
Thursday from 5:00 till 8:00 pm
Each First Saturday from 10am through 2pm
No appointments are necessary.
 Come expecting to meet the Lord, Jesus, Who has fully paid the price for your healing and health.
 All who wish to come are welcome.  
Emerald Coast Healing Rooms (ECHR) is a body of Christ ministry.  
The Healing Rooms teams are from across the spectrum of Christian churches and ministries in this local area.  

ECHR is operated by Kingdom Expansion Ministries International which also offers Bethel Sozo prayer ministry by appointment.
 For more information on Bethel Sozo see our website (keminternational.com)  or call us at one of the numbers above.
See our free E-book  "Your Healing" on our home page.
John G. Lake explained what he learned when his son was healed instantly, and then when he had a relapse of the same illness John had to pray five days for his son to be healed.
"You may be healed like a sunburst of God today and tomorrow.  The next week or the next month when you want healing, you may have to take it on the slow process.  The action of God is not always the same because the conditions are not always the same."  Only God knows the condition of the heart.
He goes on, "In the life of Jesus, people were instantly healed.  I believe that Jesus has such a supreme measure of the Spirit that when He put His hands on a man, he was filled and submerged in the Holy Ghost and the diseases withered out and vanished.
But, beloved, you and I use the measure of the Spirit that we possess.  [You can, as a member of His Body, possess the Spirit in the same measure as He.  God does not expect us to fulfill John 14:12 with less equipment than Jesus had. W.H. Reidt]  And if we haven't got as much of God as Jesus had then, you pray for a man today, and you get a certain measure of healing, but he is not entirely well.  The only thing to do is pray for him tomorrow, and let him get some more, and keep on until he is well.
That is where people blunder.  They will pray for a day or two, and then they quit.  You pray and keep on day by day and minister to your sick until they are well.  One of the things that has discredited healing is that evangelists will hold meetings, and hundreds of sick will come and be prayed for.  In a great meeting like that you get a chance to pray once and do not see them again.  You pray for ten people, and as a rule you will find that one or two or three are absolutely healed, but the others are only half healed, or have only a little touch of healing."
This is why we invite people to come as many times as they need for healing until they receive their complete healing.  The mindset of ministry in the healing rooms is to expect instant healing.  Yet, when it does not occur, we encourage the people to come back as many times as it takes.  There are too many marvelous testimonies of people who received complete healing because they and the ministers would not give up until the healing was done.  Let's have the mind of Christ about this who humbled Himself to endure seven bloody instances on Good Friday to pay the full price for our salvation which includes our healing.
God bless you as you pray the prayer of faith and see people saved and healed to the glory of Jesus, the Son of God.