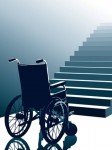 YOUR HEALING IS FULLY PAID FOR
For too many years we have lost hold of the truth that Jesus not only paid for our sin at Calvary, but He also paid for all of the effects of our sin upon our lives, including disease, infirmity and destructions of the flesh.  He paid the price to make us whole in spirit, soul and body.  This is all included in the word "propitiation".
1 John 4:10 In this is love, not that we loved God, but that He loved us and sent His Son to be the propitiation for our sins.
One definition of "propitiation" is reconciliation.  It is more so to be understood as restoration to a position of divine favor with God. This was accomplished for each one of us as Jesus Christ shed His blood on the way to and on the cross at Calvary.
The word "propitiation" is found only three times in the New Testament and not at all in the Old Testament.  In the Old Testament we find the word "atonement."  Both these words convey the thought of "reconciliation."  Paul told the Corinthians that God sent Jesus to reconcile us back to Himself.  Being reconciled to Him, we now have the "ministry of reconciliation" (2 Corinthians 5:17).  The word "atonement" appears in the New Testament once in the King James Version in Romans 5:11.  However, other versions of the New Testament use the word "reconciliation" in that passage.  A fuller understanding of "atonement" reveals that it only provides for the covering of sins before God.  Every year the High Priest had to come again to offer the blood of a spotless innocent lamb to cover the sins of the nation from the past year.
"Propitiation" describes the effect of Jesus, as the perfect Lamb of God, offering His blood to cleanse away all our sins, past, present and future.  The sins are not merely covered, they are washed away and God declares us completely righteous when we put our trust in that redeeming work of Christ.  The word "reconciliation" is used to define both "atonement" and "propitiation."  Yet atonement only provided a partial temporary reconciliation between God and man.  In contrast, propitiation provides complete and permanent reconciliation between God and those who accept His Son as the "propitiation" for their sins.
Colossians 1:21, 22
21 And you, who once were alienated and enemies in your mind by wicked works, yet now He has reconciled 22 in the body of His flesh through death, to present you holy, and blameless, and above reproach in His sight—
Where condemnation was the man's due from God, now God acquits and accepts fellowship with the man.  This is more than simply being okay now.  This person is now in a favorable position with God.  He was not innocent, he was a sinner.  Now he is honored and promoted to the position of a son due to the work of Christ.  All the promises, blessings and graces of God are fully available to the redeemed and justified person through Christ's standing in as our propitiation.
Propitiation is defined as "an offering made to appease the wrath and conciliate the favor of an offended person." 
 Notice two effects.  Wrath is appeased.  But also favor is gained.
IMPORTANCE OF THE BLOOD
Hebrews 9:1, 6-9, 11, 12
1 Then indeed, even the first covenant had ordinances of divine service and the earthly sanctuary.
6 Now when these things had been thus prepared, the priests always went into the first part of the tabernacle, performing the services.7 But into the second part the high priest went alone once a year, not without blood, which he offered for himself and for the people's sins committed in ignorance; 8 the Holy Spirit indicating this, that the way into the Holiest of All was not yet made manifest while the first tabernacle was still standing. 9 It was symbolic for the present time in which both gifts and sacrifices are offered which cannot make him who performed the service perfect in regard to the conscience—
11 But Christ came as High Priest of the good things to come, with the greater and more perfect tabernacle not made with hands, that is, not of this creation. 12 Not with the blood of goats and calves, but with His own blood He entered the Most Holy Place once for all, having obtained eternal redemption.  (Underlining added)
By His blood Christ obtained eternal redemption for us.
Hebrews 10:9,10, 14-22
9 then He said, "Behold, I have come to do Your will, O God." He takes away the first that He may establish the second. 10 By that will we have been sanctified through the offering of the body of Jesus Christ once for all.
14 For by one offering He has perfected forever those who are being sanctified. 15 But the Holy Spirit also witnesses to us; for after He had said before, 16 "This is the covenant that I will make with them after those days, says the Lord: I will put My laws into their hearts, and in their minds I will write them," 17 then He adds, "Their sins and their lawless deeds I will remember no more." 18 Now where there is remission of these, there is no longer an offering for sin.
19 Therefore, brethren, having boldness to enter the Holiest by the blood of Jesus, 20 by a new and living way which He consecrated for us, through the veil, that is, His flesh, 21 and having a High Priest over the house of God, 22 let us draw near with a true heart in full assurance of faith, having our hearts sprinkled from an evil conscience and our bodies washed with pure water. (Underlining added)
By His blood we can enter now into the Holy of Holies and approach the throne of God to be received by God the Father.  This is reconciliation between God and man by the blood of Jesus.  This is what is meant by propitiation.
In the Old Covenant sins could be covered for one year by the sacrifices offered by the High Priest as he entered the Holy of Holies.  In addition to this God declared Himself to be their healer as they obeyed and followed Him.
Exodus 15:26 and said, "If you diligently heed the voice of the Lord your God and do what is right in His sight, give ear to His commandments and keep all His statutes, I will put none of the diseases on you which I have brought on the Egyptians. For I am the Lord who heals you."
He also linked forgiveness of sins with physical healing as a benefit of the covenant.
Psalm 103:2, 3
2     Bless the Lord, O my soul, And forget not all His benefits:
3    Who forgives all your iniquities, Who heals all your diseases,
Now in the New Covenant sin is cleansed and washed away by one offering for sin.  Once for all Jesus poured out His blood on the mercy seat of the Ark of the Covenant in the Heavenly Holy of Holies.
We have a new and better covenant (Hebrews 8:6) with better promises.  And guess what.  Healing is part of this new covenant just as it was in the old cove-nant.  Yet this is a better covenant not a weaker, poorer covenant.  The blood of Jesus accomplished forever what the blood of bulls and goats could only cover for a year at a time.  We have a perfect and holy High Priest Who offered His own blood and God is forever satisfied because Jesus' blood was offered with-out sin.  Do you agree the new covenant is better than the old?  Healing was included in the old covenant.  Why would it not be included in the new?
Our sins are forever cleansed.  That includes the effects of the sins of our fathers upon us for Jesus hung on the tree to become a curse for us.  All generational curses are cancelled by the blood of Jesus.  The sins which caused generational curses are forgiven.  Your sins of fear, pride, greed, lust and unbelief are forgiven.  However, we cannot forget that this would not be true without the blood of Christ.  Without blood there is no remission of sin (Hebrews 9:22).  Without blood there is no propitiation.
When you accept Christ as Savior, you accept a perfect eternal sacrifice for your sins which is able to make you perfect and holy before God (Hebrews 10:14; Colossians 1:22).
SALVATION INCLUDES HEALING
Isaiah 53:4, 5
4     Surely He has borne our griefs and carried our sorrows;
Yet we esteemed Him stricken, smitten by God, and afflicted.
5     But He was wounded for our transgressions, He was bruised for our iniquities;
The chastisement for our peace was upon Him, and by His stripes we are healed.
In verse 4 the word "borne" can mean in this case "to carry away."  The word "grief" in English is more properly translated, "sicknesses, weaknesses of the body and distresses of the soul and flesh."  To validate that this refers to Jesus look at this New Testament verse.
 Matthew 8:16, 17
16 When evening had come, they brought to Him many who were demon-possessed. And He cast out the spirits with a word, and healed all who were sick, 17 that it might be fulfilled which was spoken by Isaiah the prophet, saying:
"He Himself took our infirmities
And bore our sicknesses."
 Verse 16 is about Jesus casting out evil spirits and healing all that were sick.  It creates the context for verse 17 which points back to Isaiah 53:4, declaring the healings of verse 16 to be a partial fulfillment of this prophecy.  Jesus took our bodily weaknesses and carried away our sicknesses.
Now we look at Isaiah 53:5 above.  Here we see the "propitiation."
He was wounded for our acts of sin.  He was bruised for our iniquities.  Iniquities are the roots of those acts of sin.  We have evil thoughts and attitudes in our hearts.  He was crushed by the weight of these.  The word "bruised" comes from the Hebrew word daka (1792 in Strong's) It means "to beat in pieces, bruise, crush, destroy, humble, oppress or smite."  If your sin weighs heavy on you, imagine the weight of all human sin. Jesus was literally crushed by the weight of the sin of mankind.  We deserved to bear the punishment for our sin.  He received it for us.  We were guilty, but He took our sin upon Himself to reconcile us to the Father.
He was afflicted with sickness, disease, infirmities and destructions of the body; as every stroke of the metal imbedded in the leather lashes tore into His flesh.  He was afflicted by man.  A man flung the lashes at Him, not God.  Why?  It was man's sin that brought death and destruction into the world.  As these lashes struck His body every sickness, every disease, everything that tears the flesh was put on Jesus.  But He gladly carried the weight of that sin, as well as the cross to Calvary.
He paid the price then and there so that we could be healed.  And no one has to pay that price again!  Reconciliation now is once for all.
2 Corinthians 5:19, 21
19 that is, that God was in Christ reconciling the world to Himself, not imputing their trespasses to them, and has committed to us the word of reconciliation. 21 For He made Him who knew no sin to be sin for us, that we might become the righteousness of God in Him.
 Again in Isaiah 53:5, we see that God links the removal of our sin with the healing of our bodies.  "He was bruised for our iniquities . . . and with His stripes we are healed."
It's interesting that we read"by His stripes we are healed."  Yet Peter said in 1 Peter 2:24 "by His stripes we were healed."  Peter knew and wrote by the Spirit of God and by experience that our healing is a pre-accomplished work.  Jesus finished our salvation on Calvary and salvation included our healing.  He is not healing us today.  We are pressing past our unbelief to receive what He has already (2,000 years ago) purchased for us.  Salvation and healing are both finished works.
 1 Peter 2:24, 25
      24 who Himself bore our sins in His own body on the tree, that we, having died to sins, might live for righteousness—by whose stripes you were healed.
25 For you were like sheep going astray, but have now returned to the Shepherd and Overseer of your souls.
Not all people receive salvation to Heaven though we know it is paid for in the blood of Christ.  Likewise, not all receive healing though we know it is paid for in the stripes Jesus bore on His back.
Therefore, 1 Peter 2:25 describes us as sheep who were going astray.  We were lost on the hills and vulnerable to wolves and disease.  But now we have returned to the Shepherd and Bishop of our souls.  We need our minds renewed by the word of God.  But this does not occur by reading God's word with our natural minds (1 Corinthians 2:14).  It occurs as we read it by the Holy Spirit.  Without the Spirit it is merely a dead letter (2 Corinthians 3:6).  We need the Holy Spirit to quicken the word to us as divine revelation and then we will know the life of His word (John 6:63).  Jesus will shepherd and oversee the renewing of our minds that we might prosper and be in health even as our souls prosper (3 John 2) and prove what is that good, pleasing and perfect will of God for our lives (Romans 12:2).
JESUS LINKS FORGIVENESS OF SIN WITH HEALING OF BODIES
Can you see that Isaiah 53:5 and 1 Peter 2:24 talk about both sin and sickness and that Christ is the answer to both at one time?  And in neither case does He rely upon the righteousness of man.  It is His righteousness which allowed Him to make propitiation for our sin and our sicknesses.  The only requirement for us to receive what He has paid for is faith.
Ephesians 2:8 For by grace you have been saved through faith, and that not of yourselves; it is the gift of God,
Matthew 9:22 (KJV) But Jesus turned him about, and when he saw her he said, "Daughter, be of good comfort; thy faith hath made thee whole." And the woman was made whole from that hour.
Incidentally, the word "saved" in Ephesians 2:8 and the phrase "made you whole" in Matthew 9:22 come from the same Greek word, because Jesus links forgiveness and healing.
Not only is this evident in Isaiah 53:5 but also in Psalms 103:3, which we looked at earlier.
Psalm 103:3 Who forgives all your iniquities, Who heals all your diseases.
God linked them together in the Old Covenant and Jesus demonstrated they are linked together in the New Covenant.
Matthew 9:2-7
2 Then behold, they brought to Him a paralytic lying on a bed. When Jesus saw their faith, He said to the paralytic, "Son, be of good cheer; your sins are forgi-ven you." 3 And at once some of the scribes said within themselves, "This Man blasphemes!" 4 But Jesus, knowing their thoughts, said, "Why do you think evil in your hearts? 5 "For which is easier, to say, 'Your sins are forgiven you,' or to say, 'Arise and walk'? 6 "But that you may know that the Son of Man has power on earth to forgive sins"—then He said to the paralytic, "Arise, take up your bed, and go to your house." 7 And he arose and departed to his house.
In the time when Jesus walked the earth as the Son of Man the disease, palsy (KJV), that crippled this man was generally thought of as directly linked to sin.  In their minds this man would have to prove full repentance before he would be a candidate for healing.
When Jesus healed this man He demonstrated clearly that He had the power to forgive sins.  He also made it clear to us that forgiveness and healing are linked together.  If someone gets healed of any sickness, any related sin has been forgiven by God.
James 5:15 And the prayer of faith will save the sick, and the Lord will raise him up. And if he has committed sins, he will be forgiven.
This verse is not only useful to further demonstrate the link between forgiveness and healing, it also is useful to launch us into the last part of this teaching.  As I hinted at in an earlier verse the word "saved" in this verse also can mean "healed."  I think you would agree that actually seems a more fitting translation in this case.
The Greek word I am referring to is "sozo."
SOZO SALVATION
The definition of sozo in Strong's Exhaustive Concordance is: to save, deliver or protect – heal, preserve, do well, be (made) whole.  In Vine's Dictionary of New Testament Words the word sozo takes most of a page to define.  In short form it means salvation for the body, soul and spirit at the moment of salvation.  By the use of this word we understand that the provision of God for our salvation through the atoning work of Jesus includes:
Salvation from spiritual death through the forgiveness of sin.
Salvation from physical destructions through healing the body.
Deliverance from every evil that torments and hinders the soul.
In the following verses of scripture the word sozo is used for salvation of each area of the person.
1. The spirit of man is saved from sin.
Matthew 1:21 "And she will bring forth a Son, and you shall call His name Jesus, for He will save His people from their sins."
 Acts 2:47 . . .  And the Lord added to the church daily those who were being saved.
 2. The soul is delivered from demonic influence or control.
 Luke 8:36 They also who had seen it told them by what means he who had been demon-possessed was healed.
 3. The body is healed of afflictions.
 Mark 5:34 And He said to her, "Daughter, your faith has made you well. Go in peace, and be healed of your affliction." 
 James 5:15 And the prayer of faith will save the sick, and the Lord will raise him up. And if he has committed sins, he will be forgiven.
Can you see that Jesus used care in the selection of this Greek word?  Sozo speaks of all three aspects of our need for salvation in one statement, "be made whole."  So in this one word is expressed salvation for body, soul and spirit.