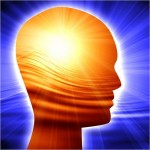 THE SOUL THAT PROSPERS
3 John 2 Beloved, I pray that you may prosper in all things and be in health, just as your soul prospers.
 Galatians 5:25 . . . walk in the Spirit.
                    :16 . . . and you shall not fulfill the lust of the flesh.
                    :17 . . . For the flesh lusts against the Spirit, and the Spirit against                          the flesh; . . . so that you do not do the things that you wish.
 Romans 8:14 For as many as are led by the Spirit of God, these are sons of God.
 John 16:13 . . . the Spirit of truth, . . . will guide you into all truth
 John 8:32 "And you shall know the truth, and the truth shall make you free."
 The soul that is connected to God and is directed by God in all things prospers in all things.
Proverbs 3:5, 6
5 Trust in the Lord with all your heart, And lean not on your own understanding;
6 In all your ways acknowledge Him, And He shall direct your paths.
 To lean on our own understanding is to limit ourselves to the best that we can do.  The real problem here is not the limitation.  The human soul is very capable.  The problem is the curse upon the soul that relies upon itself apart from God.
Jeremiah 17:5, 6
5 Thus says the Lord: "Cursed is the man who trusts in man And makes flesh his strength, Whose heart departs from the Lord.6 For he shall be like a shrub in the desert, And shall not see when good comes, But shall inhabit the parched places in the wilderness, In a salt land which is not inhabited."
 We were created by God for Himself and so designed to function in conjunction and union with Him.  Any function apart from God lacks the essential element of life that only comes from God.  Without life in our functioning, anything we do will lead to death; thus the curse.
God is the source and covering for human life.  It should be a natural expectation that separation from our life source will mean that all our efforts will be fruitless and end in corruption.
Galatians 6:8 For he who sows to his flesh will of the flesh reap corruption, but he who sows to the Spirit will of the Spirit reap everlasting life.
 When we are vitally connected to and in union with God, we function as we were designed; with His full power and wisdom flowing through us to accomplish anything He wills.  His will is always perfect for our lives and takes us to our perfect destination and purpose.
James, Peter, John and the writer of Hebrews had this in mind as they wrote about the salvation of the soul and the soul that prospers.
James 1:21 Therefore lay aside all filthiness and overflow of wickedness, and receive with meekness the implanted word, which is able to save your souls.
 1 Peter 1:9 receiving the end of your faith—the salvation of your souls.
 3 John 2 Beloved, I pray that you may prosper in all things and be in health, just as your soul prospers.
 Hebrews 10:39 But we are not of those who draw back to perdition, but of those who believe to the saving of the soul.
 The word of God says, "If you seek to save your life (soul) you will lose it.  If you lose your life (soul) for My sake, you will find it." (Matthew 10:39, Luke 17:33).
Luke 17:33"Whoever seeks to save his life will lose it, and whoever loses his life will preserve it."
You cannot save your soul.  Don't try!  Jesus has already saved your soul.  Rest in His salvation; that is, believe.
The soul that is saved is saved from death.  Death is separation from God.  Separation from God occurs in our vain self-efforts to save ourselves.  The saved soul is reconciled back into close fellowship with God.  That soul can follow Christ and learn how to walk in the Spirit.
Saving Your Self
You must give up all efforts to save your soul.  What are these efforts?
When someone accuses you, you start to defend yourself.
When the job you want opens up, you not only put your best foot forward, but you also highlight the failures of your competition.
Your prayers are all about how you want your life to go.  When it never happens, you start to condemn yourself and/or accuse God.  You become angry and end up depressed.
Instead, focus on where Christ is going and what He is doing.  He is your Savior.  Follow Him and you will find your soul in His righteousness, in peace with Father God and in the joy of the Holy Ghost.
We are too consumed with protecting, promoting and providing for "self."
Your only concern should be, "Jesus, where are we going today?  What are we doing today?"  Jesus has saved your soul, and He will keep is, protect it, promote it and provide for it
Because we are consumed with self provision, when an accuser comes, we fail to provide for ourselves.  Instead, all our energy gets diverted into "self-protection."
When the Jews were ready to throw Jesus off a cliff (Luke 4:28-30), He did not protect Himself.  He paid attention to His Father in Heaven.  When the Father showed Him the next assignment for that day, Jesus simply followed the Spirit of God and walked to the next town and started to minister.
The Spirit knows the mind of God the Father and will lead you into God's will.  You will be blessed as you follow and enjoy good fruit instead of wasting your day defending yourself.  This is God's definition of a soul that prospers.
God's wisdom is past finding out.