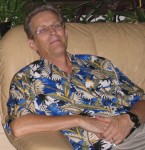 Day of Rest
Many of the commandments of the Old Testament were simply to teach the people healthy ways of living.  That included their relational/emotional health as well as their physical, mental and spiritual health
.In the New Testament Paul and the other authors wrote many practical directions for living healthy lives.  Our familiarity with Old Testament laws may cause us to think of their exhortations as laws, the failure of which would lead to punishment.  But they were not relaying or creating laws.  They were sending wise suggestions for healthy relationships in the body of Christ to those they wrote to.  The failure to follow them may result in natural consequences but the cause and effect is not sin leading to death at the hands of an angry God.  The New Testament word for sin, when connected to these exhortations, contains no condemnation in the definition.  The Greek word "harmatia" simply means "missing the mark."  Instead of the best, we settle for less; maybe harmful results.  Condemnation is not at all part of the definition, whereas in the Old Testament punishment was always associated with sin.  They were under the law of sin and death.  We are under grace which is applied to us by faith in the law of the spirit of life in Christ Jesus (Romans 8:2).  Yet Paul reminds his readers of the natural law of sowing and reaping.
Galatians 6:7, 8
7 Do not be deceived, God is not mocked; for whatever a man sows, that he will also reap. 8 For he who sows to his flesh will of the flesh reap corruption, but he who sows to the Spirit will of the Spirit reap everlasting life.
 In addition, these instructions (suggestions for healthy living) are natural to the new man.  The old man grows corrupt (Ephesians 4:22) and cannot help but go back to destructive patterns.  The new man (Ephesians 4:24) is able to let go of these ways and follow the Spirit of God into His life giving, life enhancing ways of the Kingdom which improve the manner and style of our lives.
Romans 15:4 For whatever things were written before were written for our learning, that we through the patience and comfort of the Scriptures might have hope.
 Crops grow best in rich soil that has been allowed to rest and rejuvenate every seventh year.  Those who ignore this fact have to manipulate the soil in one way or another.  So it is with our bodies and souls.  If we ignore God's wisdom to rest every seven days or so, we will pay the price in medical and mental health bills.  Of course, supernatural healing is just as available and free of charge because Jesus has paid the price.  And He will not hold your ignorance or willful rejection of His ways against you.  He only requires faith in His redemptive sacrifice (John 6:28, 29).
Concerning a day of rest, Paul asserts that any day will do (Colossians 2:16, Romans 14:5, 6, Galatians 4:10) because we have the Holy Spirit within us now and we can worship God in spirit and truth any day, any place; no matter where we are or what we are doing.  In our hearts or out loud we can whistle while we work.  We can take days off and vacation in faith.  Or we can work day-in and day-out in the fear of lack.  I prefer faith; confidence in God as my real source of provision.
More importantly, there is no condemnation for the believer wherever she/he is on that continuum.  The natural law of sowing and reaping still operates, but it does not condemn.  Christ has truly set us free from the law of sin and death.
Romans 14:5 One person esteems one day above another; another esteems every day alike. Let each be fully convinced in his own mind.
 Romans 8:2 For the law of the Spirit of life in Christ Jesus has made me free from the law of sin and death.
Matthew 11:28-30
28 "Come to Me, all you who labor and are heavy laden, and I will give you rest. 29 "Take My yoke upon you and learn from Me, for I am gentle and lowly in heart, and you will find rest for your souls. 30 "For My yoke is easy and My burden is light."
 Jesus is our day of rest!