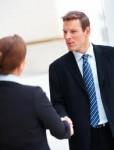 FACE-TO-FACE WITH EACH OTHER
A face-to-face relationship of honor with God is the highest purpose of the New Covenant paid for in the blood of Christ.  An intended excellent fruit of this relationship with God is a face-to-face relationship of honor with each other.  This is not possible between us and all others until it is discovered in relation with God.  Perfect love casts out fear, and fear is the source of our insecurities in relation with each other.  How so?  Fear involves the expectation of punishment.
1 John 4:18 (Amplified Version)There is no fear in love [dread does not exist], but full-grown (complete, perfect) love turns fear out of doors and expels every trace of terror! For fear brings with it the thought of punishment, and [so] he who is afraid has not reached the full maturity of love [is not yet grown into love's complete perfection].
 As perfect love removes the expectation of punishment, likewise, genuine forgiveness removes punishment from the heart.  You no longer need to make someone pay for your pain.
Although punishment is still necessary in the world (1 Peter 2:13, 14), perfect love removes the fear of punishment.  Notice in 1 Peter 2:19 and 20 that punishment may come, though you have done no wrong.  Yet, we are encouraged to take it patiently.
1 Peter 2:19, 20
19 For this is commendable, if because of conscience toward God one endures grief, suffering wrongfully. 20 For what credit is it if, when you are beaten for your faults, you take it patiently? But when you do good and suffer, if you take it patiently, this is commendable before God.
The truth of our freedom to "fear no evil" (Psalm 23:4) and the reality that "perfect love casts out fear"
(1 John 4:18) fortifies us against the fear of punishment even when punishment is coming.  This is true during times when we have sinned and suffer justly under the law of the land or when we have done nothing worthy of punishment, and yet suffer wrongfully. "Fear not," The Lord says, "for I am with you." (Isaiah 43:5)  He is with us when we deserve the punishment and He is with us when we do not, as we submit ourselves to Him.
Peter understood this from the point of failure in following Christ and from the point of obedience, yet suffering wrongly. It is most instructive to us to consider what happened to Peter in failure.  His experience of suffering after he had sinned prepared him to suffer when he had not sinned.
The point of his failure is well known to us. It is found in Luke 22:33, 34.  Peter boasted to Jesus that he would defend Him to the death.  Jesus informed him that he, Peter, would deny Him three times that very night before the rooster would crow.
\We know the story.  The next morning, as Peter denied knowing Jesus for the third time, the rooster crowed before he finished speaking (Luke 22:60).  Then as they took Jesus out, He looked Peter in the eye.  Even at a distance, that eye contact began Peter's transformation to become so sure of Christ's love that he never denied Him again; even to the point of death.
For three years Peter had walked with Jesus. He had talked with Jesus, face-to-face, eye-to-eye.  He had confronted Jesus on certain points.  He had been corrected by Jesus, even rebuked, but he never lost his place with Jesus.  And now he had failed Jesus in the way he had vowed he never would.  As Jesus looked at him in that moment, the love and concern for Peter broke him.
In the weeks that followed the resurrection of Christ, Peter would be reaffirmed as an Apostle.  There was no condemnation.  In John 21:15-19 Jesus again lays the mandate on the shoulders of Peter to feed (spiritually) the followers of Christ (His sheep).  In this conversation it is hard to imagine that Jesus would ask the hard questions of Peter without looking him in the eye.  I doubt Peter would answer the third time without returning that eye-to- eye contact.
What happens in the heart of a man in moments such as these?  In my walk with the Lord I have had such moments.  Moments of failure and correction.  Moments of commissioning.  Moments of challenge and reaffirmation.  I believe that Peter knew much more surely than I, the love of God that secured his heart. He learned first hand the honor in the heart of Christ for him.  Jesus was not interested in making Peter pay for his denial of Him.  He would pay the price for Peter.  He raised Peter up and re-affirmed his value and His love for him.  Then Jesus waited to see what Peter would choose.
When we are able to have this kind of eye-to-eye relationship with the Lord, the security we find in His expressed love enables us to do for others what Jesus has done for us (John 13:34).  We forgive every trespass and every iniquity (wrongness of the heart).  We honor all people, even those who don't honor or respect us in return.  We extend the same high value of them that Christ did.  He created and died for each one.
In a teaching I heard recently, it was said that Jesus knew that Judas was a thief and that he was the one who would betray Him, yet, He never exposed Judas.  Even when Peter asked John to enquire of Jesus who it was who should betray Him and Jesus gave them a sufficient clue, there was no reaction against Judas.  The calm demeanor of Christ concerning this question overruled any urgency to quell Judas.
Imagine what would have happened had Judas returned to Jesus instead of hanging himself.  The same love and honor that Jesus showed him, knowing Judas would betray Him, would be shown to Judas again to forgive and receive him back.  Jesus is not only no respecter of persons, He is also the same yesterday, today and forever.
Jumping Ahead
Now fast forward to Paul's confrontation of Peter in Antioch as detailed in Galatians chapter 2.  Paul says he withstood Peter to the face.  He looked him in the eye, not to belittle him or condemn him, but to confront unrighteousness.  Because Peter knew his value to God and before man, he was able to be corrected by Paul in this matter and not cut off fellowship with Paul out of self-justification or self-pity.  He received the rebuke and made the correction in his attitude and behavior.  Peter just needed a brother to remind him who he was; a valued son of God who did not need to fear the brothers who came from Jerusalem.  Paul did not need to put Peter down because Peter had put the Gentiles down.  He confronted Peter in honor and thereby restored honor for the Gentiles to the heart and mind of Peter. And the relationship between Peter and Paul did not suffer but grew in strength and respect.
Eye-to-eye relationships of honor and love prepare us for healthy mature eye-to-eye confrontations that produce stronger relationships, not separation of brother from brother or sister from sister.
The foundation is an eye-to-eye relationship God wants with each of us in which we learn the high value in His heart for us.
 You can endure suffering from others and still be at peace with God and these others.
Ask Yourself 
Ask yourself if the love and honor God has for each person transfers into your heart, how will that translate in your attitude and treatment of each one?  Do we understand the effect of Romans 8:2?  Has the revelation of the law of the Spirit of life in Christ worked its way into our heart to truly set us free from the law of sin and death?  Is punishment our passion – under the law?  Or have we been transformed by the law of the Spirit of life in Christ Jesus to set the captive free?
BE FREE!
 What happens when we do not forgive the sin of another?  We put the people we don't forgive under the law of sin and death.  This works more against us than against them in four ways.
 First, it puts us under the same law, because there is another law or principle of operation.  Whatsoever you sow, that shall you also reap.  Whatever law you put on another, you are also bound to keep.  We reap what we sow in the following three ways.
 Second, God says that if you do not forgive the offenses of others against you, He will not forgive you (Matthew 6:12-15).  God has commanded us to forgive and not judge others (Matthew 7:1, 2).  Unforgiveness is a decision to make the offender pay.  If they are made to pay in no other way, you will close your heart to that person.  This puts you in a position outside the mercy and grace of God because, by your judgment, you have placed yourself above His throne (James 4:11, 12).  Picture yourself sitting on a throne above God's throne.  You are judging God for not punishing this person.  It's like you are saying, "God is wrong to forgive you.  He may forgive you, but I will not."  The mercy and grace of God flow down from His throne (Psalm 133) to those who bow their knees and hearts before Him, trusting Him as Judge and Savior.  He never looks above Himself to release mercy and grace.  Therefore you have placed yourself out of position to receive

the effect

of His mercy as you refuse to forgive others.  Heaven may be your destination, but you have given tormentors (demon spirits) place to work in your daily life.  And they will.  Read on.
 Third, refusing to forgive the offenses of another puts you into a prison where you are punished and tormentors (evil spirits) have access to you day and night (Matthew 18:32-35).  If the offender asks you and God to forgive him, God will, whether you do or not.  The person who offended you is forgiven and suffers no torment whatsoever while you suffer everyday, especially when you see him or hear of him.  And tormentors love to remind us of the very things which torments us the most.  "Remember Joe?  I hear he is so free now and prospering and having a good time.  God has really blessed him."  Our anger gets stirred up again and again.
We can be angry at someone's sin, but we must forgive their sin.
Ephesians 4:26, 27
26 "Be angry, and do not sin": do not let the sun go down on your wrath, 27 nor give place to the devil.
 Paul warns us not to allow our anger to turn into sin.  When we do not forgive, we go to bed with wrath in our hearts and we give place to the devil.  Our anger becomes judgment and we wake up the next morning to discover the tormentors are already at work.  Judgment turns into bitterness.  Continued torment turns it into hatred.  John warns us that anyone who hates his brother cannot say he loves God.
1 John 4:20 If someone says, "I love God," and hates his brother, he is a liar; for he who does not love his brother whom he has seen, how can he love God whom he has not seen?
 Jesus paid for the sins of the world.  God's anger is turned away.  Now He directs us to receive His mercy for our sin and His grace to forgive the sin of others so we can be free from all the torment of anger and walk in the light and liberty of His love and grace.
James 4:6-10
6 But He gives more grace. Therefore He says:
"God resists the proud,  But gives grace to the humble."
7 Therefore submit to God. Resist the devil and he will flee from you. 8 Draw near to God and He will draw near to you. Cleanse your hands, you sinners; and purify your hearts, you double-minded. 9 Lament and mourn and weep! Let your laughter be turned to mourning and your joy to gloom. 10 Humble yourselves in the sight of the Lord, and He will lift you up.
 ANGER IS TURNED AWAY
Isaiah 12:1-3
1 And in that day you will say:  "O Lord, I will praise You;
Though You were angry with me, Your anger is turned away, and You comfort me.
2     Behold, God is my salvation, I will trust and not be afraid;
'For Yah, the Lord, is my strength and song; He also has become my salvation.' "
3     Therefore with joy you will draw water From the wells of salvation.
 Isaiah is prophesying about the effect of Christ's work of propitiation on the cross.  Under the Old Covenant God's anger and punishment were necessary responses to man's continued sin.  God has always been good, merciful and longsuffering.  It was not until the sin of Israel reached the point of offering their children as burnt sacrifices to false gods that God's anger burned this hot against them.  You see that in Isaiah 13.
But before God speaks of the Babylonians coming to destroy their land, He speaks of another day when punishment will be over and God will comfort His people.  There will be no reason to be afraid in that day.  Instead we shall draw joy from the wells of salvation.
Because Jesus has taken the full weight of God's wrath upon Himself, suffering the punishment that we deserve, punishment can be over for the believer.  By faith we receive the righteousness of Christ as His blood washes away our sin, forever.  The preacher can now declare in Spirit and Truth that today is the day of salvation.  The day Isaiah prophesied of includes today, though it started when Jesus took our sin upon Himself as He hung on the cross to pay our penalty; death.
Our sin did result in death under the Old Covenant which was still in force on the day Jesus died.  He took our punishment in full (Romans 5:8) before we were even born.  Before the first time you sinned, He bore the punishment.  If you sin tomorrow, the penalty has already been paid.  Because of God's mercy and grace, you can remain free!
But consider; all the sins against you have already been paid for, as well.  You may want God to punish other people.  Yet, if they receive Christ as Savior, Jesus applies the blood He shed on the cross to wash away those sins.  Though you remain angry refusing to forgive them; the only one who will suffer is you.
God has removed punishment from those who receive Christ as Savior.  For these reasons it is senseless to hold unforgiveness in your heart.  Agree with God and forgive every transgression and iniquity in the hearts of those who have hurt you; every one of them.
Your forgiveness of others removes you from the position as judge over issues of which only God has the right to judge. And it releases God to deal with their hearts in the same loving and patient way God has dealt with you.  Most importantly for you, anger leaves your heart.  You become free!
ONE THING MADE CLEAR
 Helping people come into the face-to-face relationship God wants for each of us has made one thing very clear.  When you see the sparkling eyes of Jesus and Father God smiling at you, you can no longer keep anger in your heart for anyone.  Not yourself, nor anyone else.  The enemy's fear inducing lies lose their power.  Offenses of others against you lose importance.  Accusations against you lose relevance.  His love transforms you.  You realize who you are and who you will always be; His beloved child.
1 John 3:1, 2
1 Behold what manner of love the Father has bestowed on us, that we should be called children of God! Therefore the world does not know us, because it did not know Him. 2 Beloved, now we are children of God; and it has not yet been revealed what we shall be, but we know that when He is revealed, we shall be like Him, for we shall see Him as He is.
 When we fully enter into the blessedness of being a son of God, led by the Spirit of God, we will experience the joy of walking with Father, Son and Holy Spirit throughout the realms of God's kingdom.  He will know the righteousness, peace and joy of seeing the goodness of God in the land of the living (Psalm 27:13).
Romans 8:14 For as many as are led by the Spirit of God, these are sons of God.
 Romans 14:17 for the kingdom of God is not eating and drinking, but righteousness and peace and joy in the Holy Spirit.
 All creation is groaning and waiting to see the manifestation of the sons of God.
Romans 8:19 For the earnest expectation of the creation eagerly waits for the revealing of the sons of God.
When you see Jesus as He is, they will see you as He is.
1 John 4:17 Love has been perfected among us in this: that we may have boldness in the day of judgment; because as He is, so are we in this world.